3 tags
http://www.sockdreams.com:8237/products/sock-collec... →
Is it just me that would want to get these, then write all over them in fabric pens? lol
Save yourself, I'll hold them back: For What It's... →
thesealivesinme: welcometotheblackparade92: I see you for what you really are. Not for what everyone wants you to be or makes you to be or says what you should be. I see you for everything you wish to be and so much more than that. It goes deeper than just seeing what people see on the outside. You have to know the inside person too. The one who nobody else but you and God see. The one who...
Greek Pantheon Asks
Aphrodite: What do you find attractive in a partner?
Apollo: Favourite song?
Ares: If you had to fight someone in a duel, what would be your weapon of choice?
Artemis: Favourite animal?
Athena: Do you have any special talents?
Demeter: Favourite food?
Dionysus: Favourite drink?
Hades: If you could meet a person from history, who would it be and why?
Hephaestus: If you could learn a skill instantly, what would you choose?
Hera: Do you want to get married and/or have children?
Hermes: Where in the world would you most like to visit?
Hestia: Where do you most want to live?
Poseidon: If you were shipwrecked on a tropical island, what would you want to have with you?
Zeus: If you ruled the world, what would you change?
5 tags
Beautiful People
You are someone Beautiful, I know this, though I've just met you.That sparkle in your eyes, the smile on your face, says it all, Ever-ready to come beaming with a compliment, You re-awaken my self-worth, I'd like to thank you, beautiful people, for making my day; for giving me the freedom to love myself and who I am. I'd like to think I gave you a gift too; that of deep and...
4 tags
Reunions and thinking
About a week ago we had our unofficial primary school renunion, all the friends we used to know there, years ago…[[MORE]] And all I could do was feel strange, and a little out of place. It's not just that it's been years since I've seen alot of them, some I've seen fairly recently. But it was how little they had changed, and how much I had. They were essentially...
1 tag
The Beginnings of CONsent →
Sushi Killer embarks on a photo project, hoping to start a movement of respect for cosplayers within our global geek community. Check out the first set of photos and consider submitting something y… The scary thing is, everyone that has been to a con has a story of things like this happening at least once. Every Single Person. It doesn't matter what you're dressed as or even if...
This is cool - Tarot Card
Send me a Tarot Card name!
The Fool: Tell an embarrassing story.
The Magician: Do you have a special talent?
The High Priestess: Are you good at keeping secrets?
The Empress: What do you desire most?
The Emperor: Do you have any family traditions?
The Hierophant: What is/was your favourite school subject?
The Lovers: What qualities would your ideal partner have?
The Chariot: Have you ever had to fight for something?
Strength: What gives you strength?
The Hermit: Could you cope with living alone?
Wheel of Fortune: If you won a million pounds, what would you do with it?
Justice: If you could be a super hero (or villain) what would you call yourself and what powers would you have?
The Hanged Man: Would you sacrifice your own life to save someone else's?
Death: If you were able to reincarnate, what would your next life be?
Temperance: Do you have good self control?
The Devil: What do you think your worst quality is?
The Tower: Describe your dream home.
The Star: What inspires you?
The Moon: Describe a dream (or nightmare) you've had recently.
The Sun: Describe a childhood memory.
Judgement: Have you ever done something that you were really ashamed of?
The World: What country would you most like to visit?
"Your beloved and your friends were once strangers. Somehow at a particular time,..."
– John O'Donohue (Anam Cara: A Book of Celtic Wisdom)
4 tags
5 tags
Liminal Words and Temporary Worlds: Liminal Words... →
liminalwords: If you are thinking about deactivating your original writing blog, please send me a message. I'd like to talk to you about a new project that I'm working on. I've created an "anonymous" collective blog called Liminal Words and Temporary Worlds. I'd like it to be a sort of temporary… more writers! :)
3 tags
"Just tell me why baby They might call me crazy For saying I'd fight until..."
– ~The Beginning~ One Ok Rock
Send me a sign →
dearlydisturbed: æ: Post a picture of yourself. ✌: Share a childhood memory. ♡:Make a confession. ❁: Share one of your insecurities. ✓: Share something about yourself others might think is weird. ☹: Share a turn off. ☀: Share a turn on. ♬: Share a song that takes you to a certain memory in the past. ♧: Share the story of something that makes you smile. ☆: Share one thing you think about...
The person I reblogged this from is beautiful.
yohoyohoadisneylifeforme: alwayslovedisney: disneyyandmore: animationme: Merida will be the 11th Official Disney Princess I don't know if you guys know this already, but in July 2013, Merida (Brave, 2012) will officially join the lineup, becoming the 11th disney princess and the 2nd CGI official disney princess to Rapunzel. She will also be the 1st Pixar Princess/Pixar Character to be in...
"Dream as if you will live forever And live as if you'll die today"
– One Ok Rock - C.h.a.o.s.m.y.t.h. (via yorimidori)
5 tags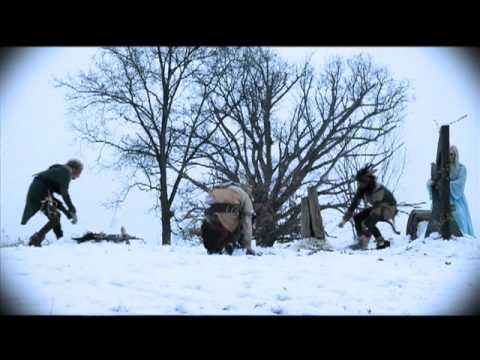 9 tags
If people could please fill in my survey on... →
2 tags
Bookworms aren't people who love to read. They are...
2 tags
3 tags
3 tags
Borderlands 2!!
Just started playing Borderlands 2 and it's soo awesme so far!!! Twice as good as the previous one, although I missed the old characters a bit but they soon show up. It's a bit harder than it used to be, but it's better for it, and the new skills are fun to use!! Also, when you first meet Scooter, he calls you a Unicorn. yep a Unicorn, that just made the game for me xD
Liminal Words and Temporary Worlds: My aunts, they... →
liminalwords: My aunts, they count money they consider ill spent in packets of chicken. "Do you have any idea how many chickens you can buy with that?" "That's three weeks of dinner right there." The children though, we used to count things in stars and years before we would fall in love. We used to count…
Autumn...
liminalwords: When the world around you seems to be dying, am I the only one who starts to feel more alive? The autumn colours are like summer for me, I get the same anticipation from their falling, as others get from a light breeze in summer's heat. The sparkle of ice in the air lets me breathe deeper, and the blood in my veins runs more fluid and free. Autumn is where my life is, are you...
10 Reasons You Should Do NaNoWriMo
lettersandlight: National Novel Writing Month is just around the bend! How around the bend? The sites are launching this week; that's right, this week. Are you unsure about committing to writing a novel this November? Are there people you want to convince to join the world's biggest writing event? Or do you just need to explain why you'll be writing a novel this November? You're in the right...